Jet Fighter Aircraft
HOORAH - F35 Missile Update
It's about time someone did it, and why not us. This is the first aircraft to have some kind of missile release in MSFS 2020. We posted on forums asking for opinions, and feedback was if it doesn't affect anyone else then lets go for it. It's all in good fun and nothing malicious. Leave a comment on your thoughts below.
All the new updates and how to use them:
Launching the missiles
You need to use the light beacon trigger 'Alt H' to trigger the effect of a missile launching. I mapped it to the letter 'P' on the keyboard to make it easier.

As with any mod in MSFS there are drawbacks, if you press 'Alt H' the missile comes back and reloads. Its pretty funny but at the same time means you wont run out of ammo. Again this is a limitation right now. We will work on a droppable soon in the next release.
VFX smoke trail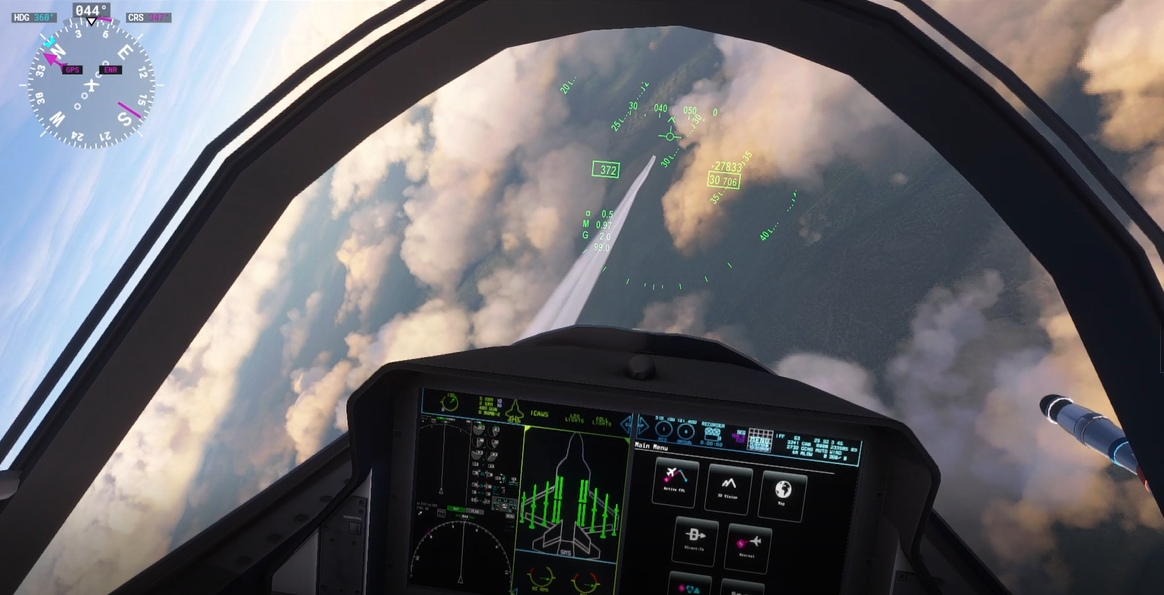 -Missile VFX
NOTE: The VFX is quite intermittent, we tried to scale it as much as possible before it broke down. Keep in mind this is something that is a WIP but we wanted to release it for you to try. If you want to remove it, just delete the 'flightsimsquadron-effect-smoketrail' folder.
A nice feature is in the cockpit we also removed a missile from the dashboard for an extra bonus.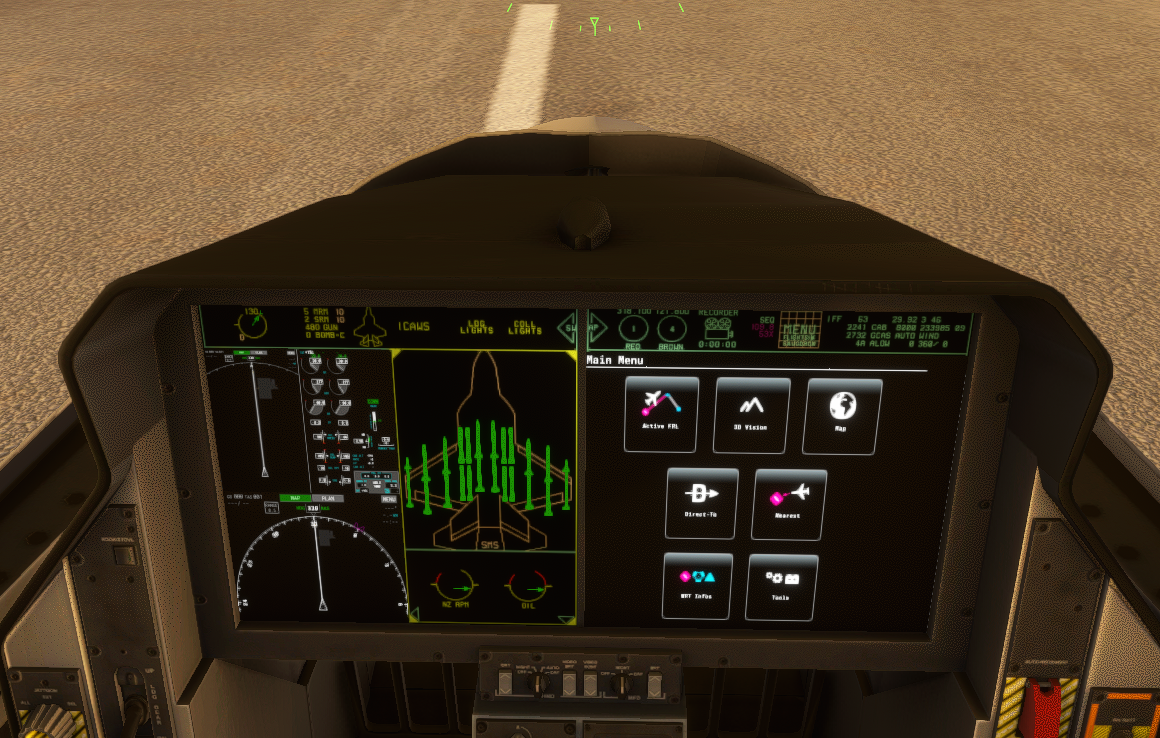 -With Missile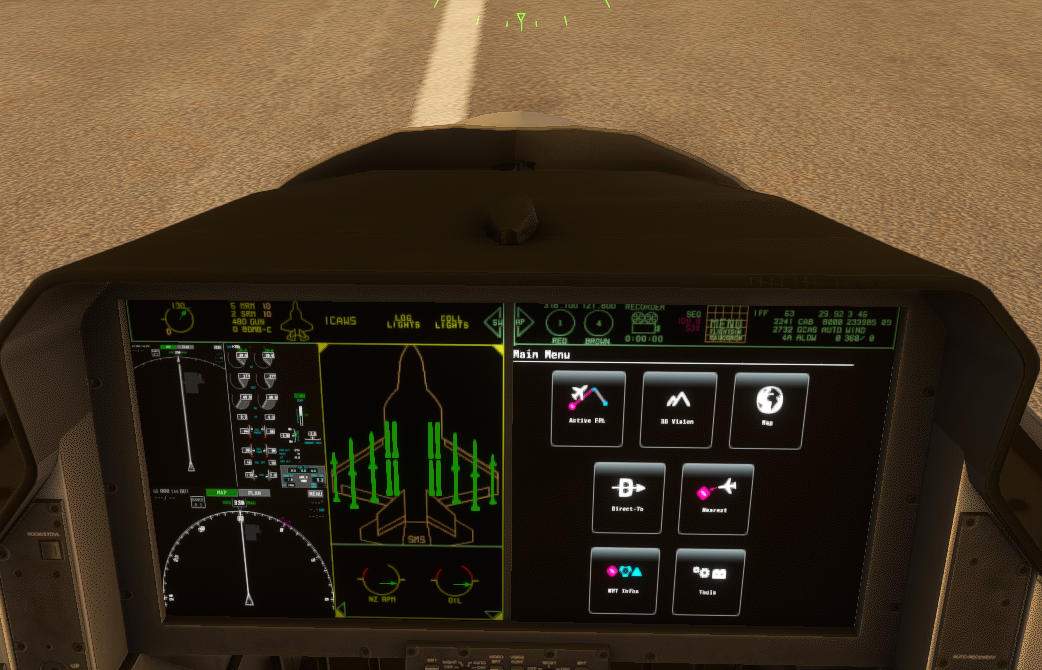 -Launched missile
HUD
We have updated the HUD on the F35 from the previous one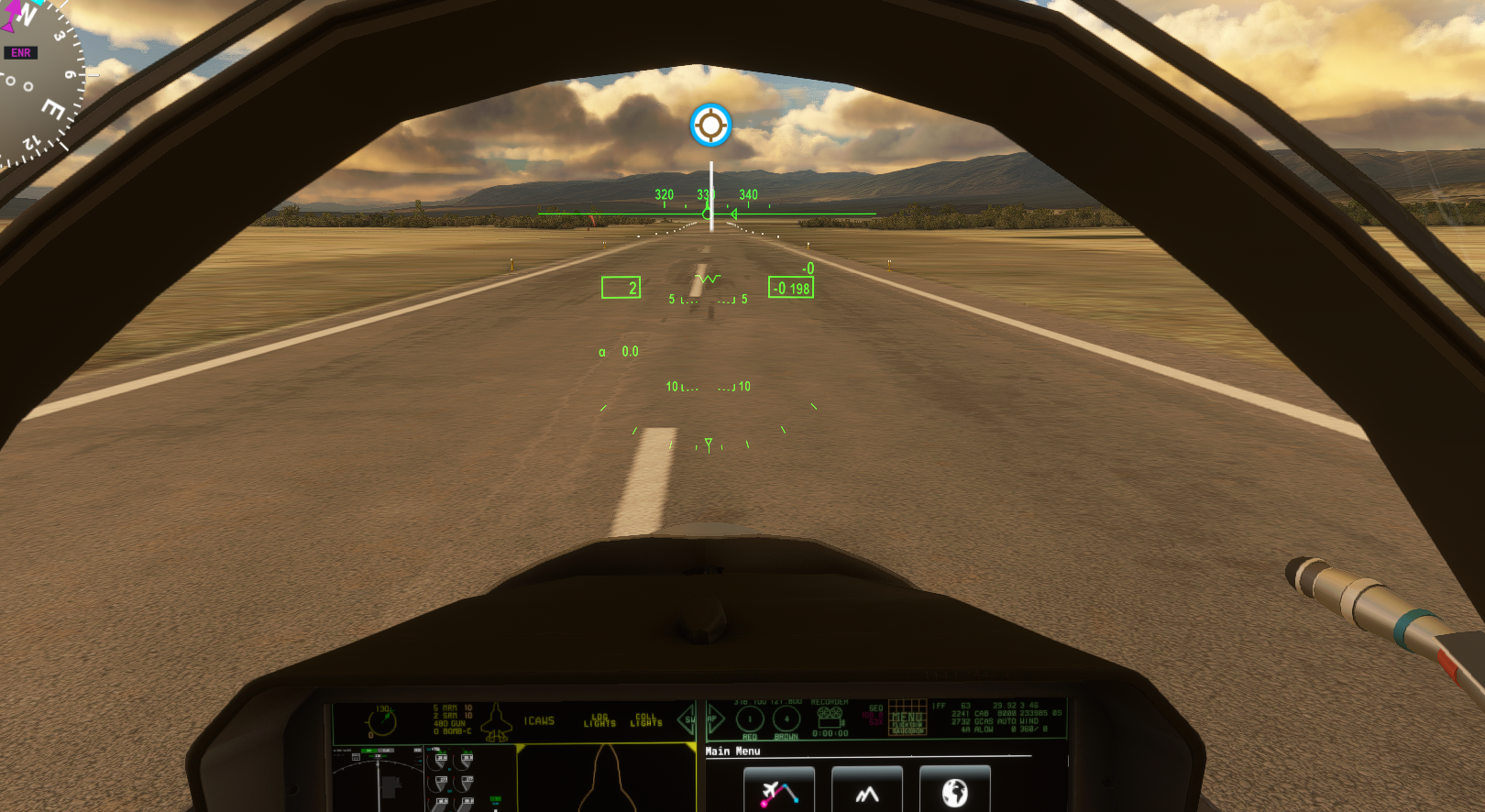 -F18 Inspired HUD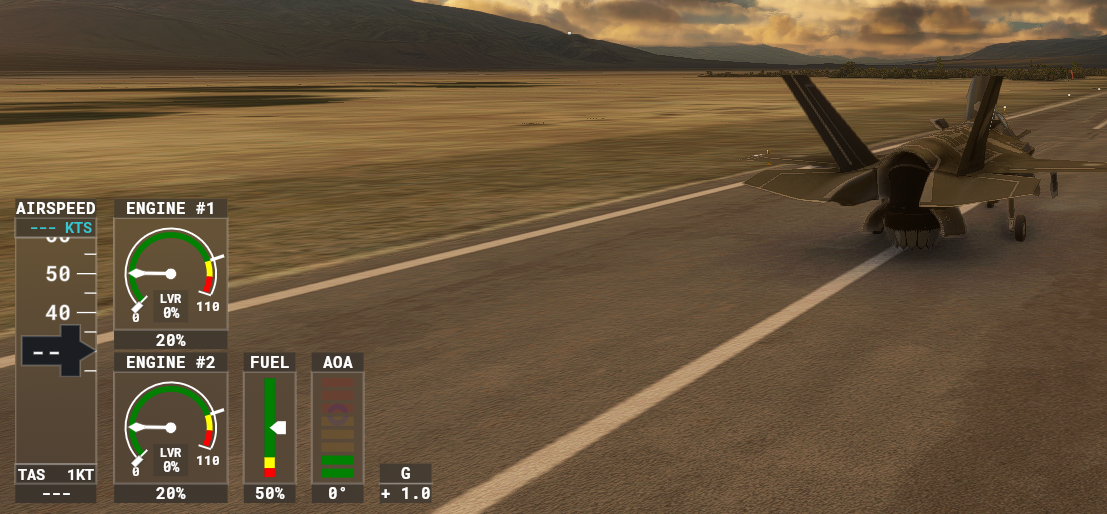 -Updated Dashboard G-Force meter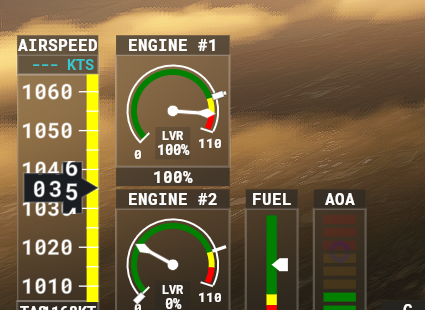 -Updated Dashboard Top Speed [Keep in mind to reach top speed you must reduce engine 2 ]
We hope you enjoy the new updates and follow us on itch or YouTube to see what is coming next.
-kingdmac
Files
flightsimsquadron-f35.zip
129 MB
Nov 24, 2021
Comments
Log in with itch.io to leave a comment.
I've been enjoying your mods very much. Thank you for the hard work here! I've been trying to modify the Jets to my tastes and would like some help if your willing to direct me to the right parameters:
1) The rattling sound while maneuvering plus the pitch instability feels/sounds more like flying a F-86/MIG-17. Deleting the "rattling" section in the sound file I think fixed the sound issue. Will adjusting "pitch stability" fix this in the flight.cfg to smooth out "the shakes" when turning?
2) Any parameter to adjust wheel brake strength? Takes forever to slow down plus rudder or brake turning is very weak when heading to a parking spot. Been messing with toe-brake-scale but doesn't seem to have any effect.
3) Any parameter to increase the HUD brightness? On the F-35, It's washed out most of the time. Plus anyway to get a HUD working in the F-22?
4) The F35 MFD glass display looks great by the way. However when you select one of the options on the right side, there is no way to step back out and select another display function that I can find. Also since this is just a flying sim, any way to replace the left center missiles display with a larger version of the engine parameters display? You can barely read that section and is more useful than looking at a big plane silhouette with a missile loadout.
Thanks again for your work here plus any assistance you could provide.