Jet Fighter Aircraft
Aircraft Quick Links:

Scenery Quick Links:
Social Media:
Some fun custom aircraft for Microsoft Flight Simulation.

For more behind the scenes info on our work, check out https://flightsimsquadron.com/
To manage expectations, they are probably the wrong scale, most have no animation, working interior or correct sound, and are probably rubbish to fly ....
So should probably really not be used for any purpose other than to take some screenshots for fun :-)
Update 28 March 2022:
F35 Updated HUD and added Afterburners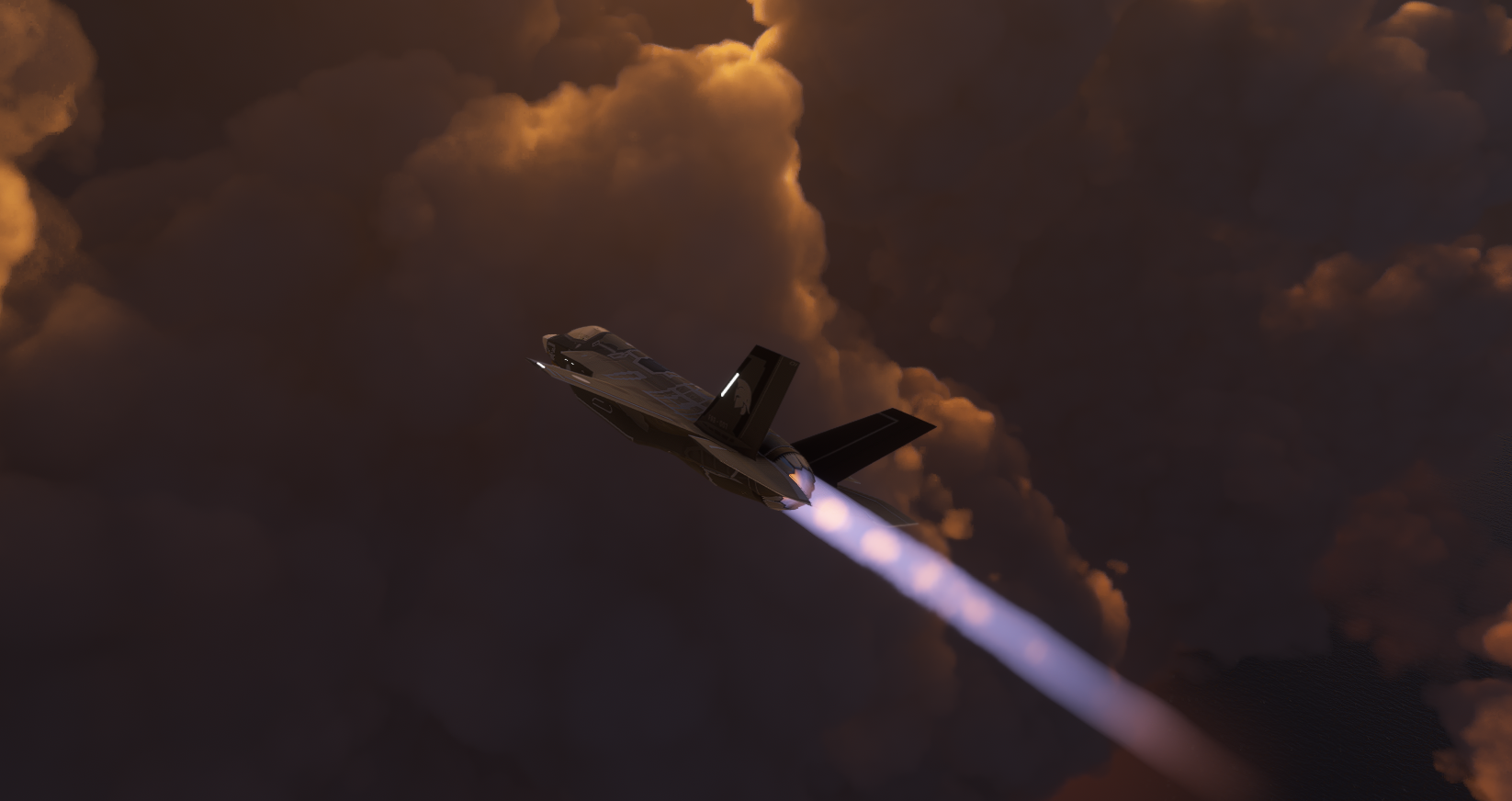 F35 Afterburners
Update 5 Mar 2021:

Added the Mig-29 as a tribute to the Ghost of Kyiv
Update 14 Feb 2021:

A-10 Warthog, the flying cannon. It's been a while since we have released a new JetFighter, but here you go. It's an exterior flyer, the cockpit needs some TLC and some, but its a great one to take to the sky.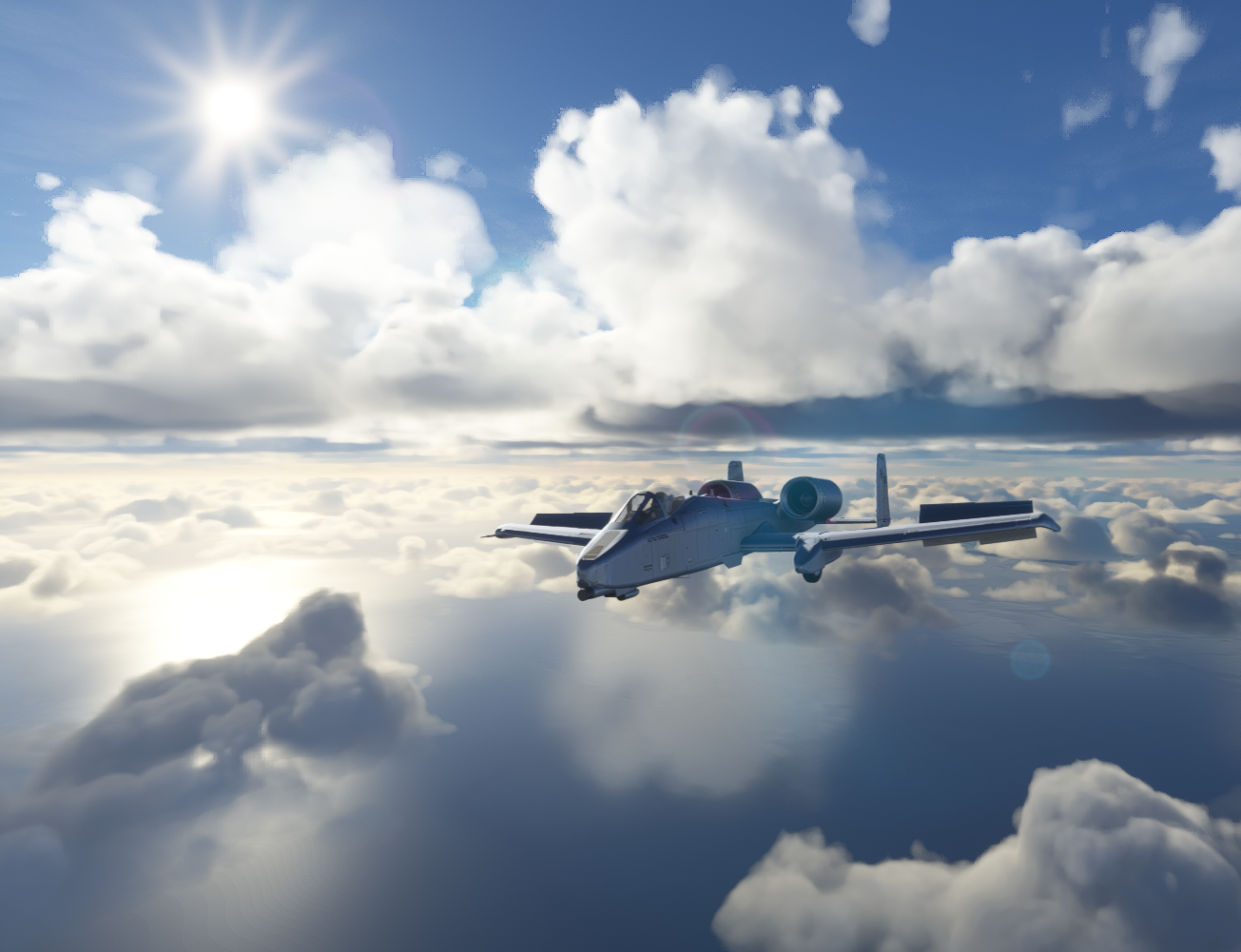 Update 24 Aug 2021:
Added Missile Effects to the F35 and a new HUD
Added our first helicopter - Airwolf at https://flightsim-squadron.itch.io/helicopters
Update April 2021:

The F-35 is our latest mod with VTOL capability. More info about it here - https://flightsim-squadron.itch.io/flightsim-aircraft/devlog/242272/f-35b-vtol-f...

UPDATE DEC 27th 2020:

This project has some of our most downloaded aircraft but also is getting too crowded so we will use this project for "Jet Fighters" Aircraft, and we have set up separate projects for "Vintage" and "Current" Aircraft.
The following have been moved to the "Current" project - https://flightsim-squadron.itch.io/aircraft-current
- Blimp - Ultralight - Glider - Balloon - Antonov AN-12 - FSS Ultralight

The following have been moved to the "Vintage" project - https://flightsim-squadron.itch.io/vintage

- Wright Flyer - Spirit of St Louis - A6 Zero - B25 Mitchell - F4 Corsair
Link to collection of awesome free models used for this project here.
Download
Click download now to get access to the following files:
flightsimsquadron-f117-nighthawk.zip
83 MB
flightsimsquadron-mig31firefox.zip
107 MB
flightsimsquadron-f22-raptor.zip
145 MB
flightsimsquadron-f4-phantom.zip
83 MB
flightsimsquadron-f14.zip
103 MB
flightsimsquadron-sr-71.zip
77 MB
flightsimsquadron-f16.zip
99 MB
flightsimsquadron-t-38.zip
89 MB
flightsimsquadron-a10.zip
100 MB
flightsimsquadron-mig-29.zip
108 MB
flightsimsquadron-f35.zip
129 MB